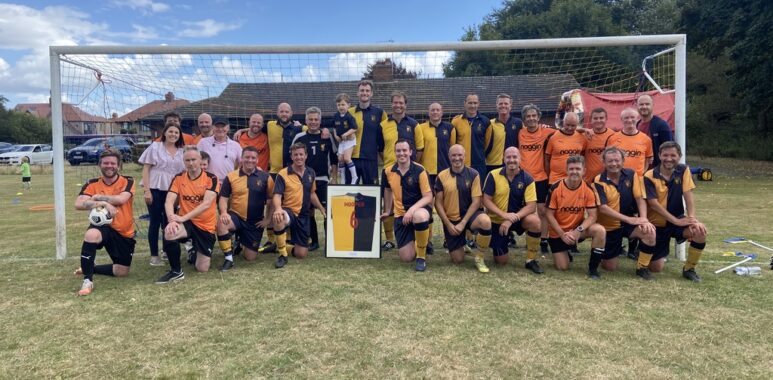 Although there had been some cricket in June, the lull in Ramblers football proceedings after the 1st XI had won the Alan Brown Trophy ended on the 20th August 2022 with the now traditional and always joyous celebration of the life of Stuart Hooper,   Also now traditional is the appearance of our great friends Liverpool Convocation as our opponents.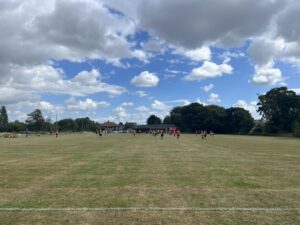 Many of Stuart's friends and family were able to attend and a bouncy castle provided entertainment for many, some of whom were perhaps a little older than had been anticipated … the Ramblers won a very close and entertaining match, and all are already looking forward to next year.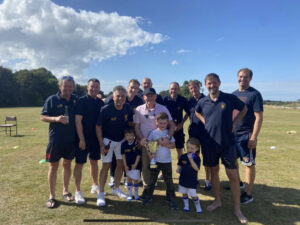 The 3rd September 2022 saw President's Day and four very competitive games.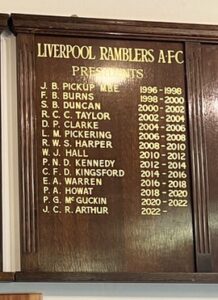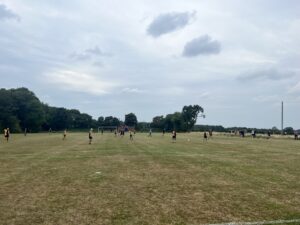 As is usual, a few debutants were invited along to see how they liked the club and the club liked them, although one debutant's tackling was a little too enthusiastic. Happily, and despite the necessity of an ambulance,  Shannon Eastwood made a full recovery in due course.