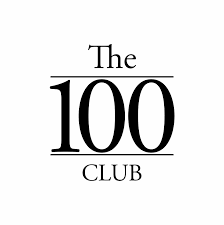 Welcome to the LRAFC 100 CLUB – a great way for you to support your club whilst having a chance to win something! Here's how it works:
If you wish to participate, please complete and sign the LRAFC 100 Club application form below and the Standing Order mandate form for £2 a month or multiple thereof, ie £4, £6, £8, £10 and return both to Peter Howat. Please do not send your standing order forms to your bank direct.
Each £2 a month buys you one number (we will allocate sequentially as the applications come in), which enters you into the monthly draw. The standing order contributions will be made into the LRAFC 100 Club bank account, a bank account set-up for this purpose.
The draws will take place on the second Saturday of each month following commencement, ie if we commence in August 2016, the first draw will be on Saturday 10th September 2016. It will be drawn by the LRAFC President, or if he is unavailable a delegated member of the club Committee. Only participants who have contributed their £2 in the previous month will be included in the draw.
The draw prize money will be 50% of the contributions received in the related month, in the ratio 30:15:05 for 1st, 2nd and 3rd respectively. The remaining will be retained by the club to help fund running costs.
Although called the 100 club, the draw will commence once a minimum of 50 people have signed-up. Once at least 50 have signed-up, the standing order forms will be forwarded to the participants' banks. Commencement of the draw will be advised via the website and by email circular. New participants can join after commencement. The more people taking part, the larger the prize fund and the more funds raised for the club.
When you win, a payment will be made to the same account your standing order was paid from. The names and numbers of the winners will be published on the members' section of the club website and by email circular.
The LRAFC 100 Club is a private lottery and is open only to members of Liverpool Ramblers AFC, plus their friends and families. All participants must be over 16 years old. The LRAFC 100 Club rules are attached below.
100 Club Standing Order Mandate