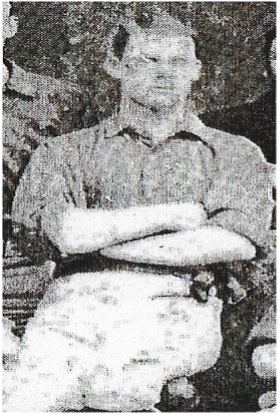 Arthur Reginald Midwood, a Wellington Rambler
Despite being a founder member of Liverpool Ramblers AFC, Arthur Midwood would soon switch from chasing the round ball to that of the oval shaped variety. He was born, June 1863, at Sale in Cheshire and was the 5th child of Alfred and Grace. His father was a wealthy Cotton Merchant with a Warehouse in Manchester. Arthur was educated at Wellington College in Berkshire before returning to what was then the family home in Southport. However, the 1881 census discovers the Midwood family are now comfortably settled in the Didsbury area of Manchester where Arthur is an apprentice in the family business.
He played a prominent part in the inaugural season of Liverpool Ramblers where he took up position in the half back line. Midwood played in the FA Cup defeat against Bolton Wanderers and was present in the side that lost 3-1 to Bootle in the inaugural Liverpool FA knockout. He then played out next season with both Ramblers and Bolton Association before transferring his allegiance to Manchester Rugby club.
This organisation had a well-developed ground in the Whalley Range area and the Calcutta Cup game between England and Scotland had been staged there on two occasions. The association game had yet to find great favour with the inhabitants of "Cottonopolis" who were more inclined towards the game played under the rules of Rugby School. Arthur became a regular feature in the Manchester clubs principal side – where he was seen for several seasons – and was joined by his younger brother Walter. Both men had developed into excellent horse riders and their skills were much in demand by the Manchester Polo Club during the months of summer.
On the 23rd of November 1892, Arthur Reginald Midwood married Edith Sheirs at the church of St James in Oldham. The Groom gives his occupation as "Esquire" and his home address simply as Didsbury. His brother Walter was present at the ceremony and added his signature to the marriage certificate.
The couple made a home near Knutsford – at a residence called Ferm Hill – where their 3 children Phyliss Kathleen and John were born. The Midwood brothers extended their social life by joining the Cheshire Fox Hunt where each of them would later occupy the position of Master.
In 1917 Arthur Midwood moved the family home to Oakley Hall near Market Drayton where he formed a Polo Club. On the 24th of July 1917, he gave away his daughter Phyliss when she married Major Hector Clayton at the local parish church of St Mary. Born in Sydney, the groom was serving with the Australian Imperial Force and had seen action at Gallipoli and on the Western Front. One year later his other daughter Kathleen – who had acted as Bridesmaid – fell victim to the Spanish Flu epidemic and deid while residing in London. She was just 21 years old.
In 1920 Arthur Midwood "took up" residence at Oakmere Hall near Sandiway at what was to be his final home in England. On the 29th of March 1930, he would have likely been at Aintree and joined in the family celebrations when Shaun Goilin – a horse owned by his brother Walter – won the Grand National at odds of 100 to 8.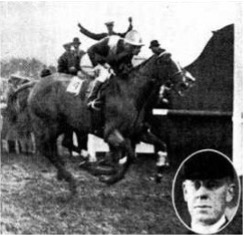 Army Officer John Midwood was serving with the 17th Lancers in India when he received the sad news that his father had died on the 14th of December 1936 at Darlinghurst near Sydney. He was visiting his daughter at the time who now lived in Australia. Arthur R Midwood, a founder member of Liverpool Ramblers, was survived by his Wife.