Match Report
Bodey out. Gorton out. McGuckin out. Killen out. Rushie out. Crutchley missing due to an inability to read emails properly. Meanwhile HAC travelled slightly light and called on some SMOB legends and a couple of Ramblers Development squad recruits. But the essence of the fixture was intact and a great game ensued. At the heart of the defence, McNay (in his best performance for years) and Nolan (allowing the 3rd XI a brief respite from scything constructive criticism) bossed things. In the midfield Whyte and Morris gave energy and guile. Up front, Mornington was reunited with his and anyone's striking partner of choice as Murphy's 6 month sabbatical came to a welcome end. Chester scotched the myths and put in a full 90 minutes.
It was Johnny Morris' vision that got the home side going, though. A sublime pass put Chester into space, his cross was so good that even Mornington couldn't miss. Minutes later an equally good cross from Eddie Jones on the right came and the same finish resulted. Luckily for the forgetful skipper, Eddie had brought a spare pair of Coppa Mundials which provided some much needed extra bounce, allowing a save at an important moment in the match. "Still not sure how you saved that one. It was behind you and already in."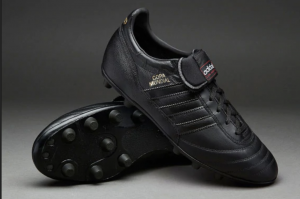 Tesco Express made up for recent weeks with some very well received half time oranges. Fifteen minutes into the second half the win was secured. Chester's corner was almost overhit, but McNay was able to reach it and head back into the six yard box for Whyte to volley home. There was still time for HAC to apply some late pressure but the Vets held firm, today's defending earning the clean sheet it deserved.  This was a good win.
Details
| Date | Time | League | Season |
| --- | --- | --- | --- |
| March 16, 2019 | 2:00 pm | Vets XI Fixtures | 2018-19 |
Ground
Moor Lane
14 Moor Ln, Thornton, Liverpool L23 4TW, UK
Liverpool Ramblers Vets XI