The Ramblers were delighted to host the 3-way tournament featuring SG Stern, Stuttgart and St Mary's Old Boys on the 25th May 2019. After St Mary's had made two trips to Germany, the fixture was brought back to Liverpool and we were delighted to host.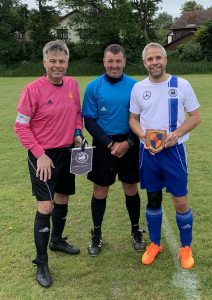 The first game saw the Ramblers in action against Stern, who had long periods of possession throughout the game. They opened the scoring when Kev Bodey created a chance for himself to score an own goal which he took with aplomb. It looked like that would be the decider until late on when the Ramblers scored a corner. As Bagpuss pulled a hamstring attempting a full frontal assault on the Stern Goalie, Mornington poached a just about deserved equaliser.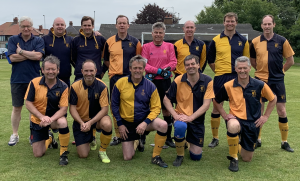 Next up was the local derby, which St Mary's won comfortably. They took an early lead through Caggsie and were 1-0 up still at half time. They were 2-0 up soon after the break when the Ramblers were given a glimmer of hope through that rarest of birds, a Rushie goal. Well OK Mornington got a touch but reallyt it was Rushie's. But it wasn't to be and St Mary's eventually ran out deserved 3-1 winners.
The final match saw Stern and St Mary's play out an entertaining 0-0 draw, which Stern might have won with a fantastic volley which rattled the post.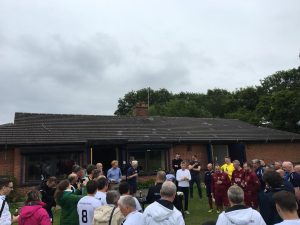 A great day was had by all and Tony's Scouse and Howat's Pilsner saw the festivities off in style, with plans already being made for future fixtures.