Match Report
In the curtain raising Super Vets game, McNay was responsible for the conceding of 3 but his fluke free kick goal earned him the Man of the Match award that should have gone to Kingsford. But it was a splendid affair played in great spirit.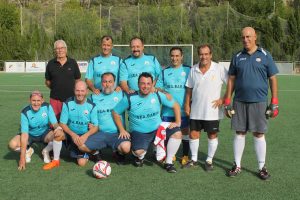 There was a calm air of confidence at the beginning of the second match. A victory last year, a starting XI with class and pace, weather hot but not baking, an opposition to whom we were giving only 15 years a man; what could go wrong?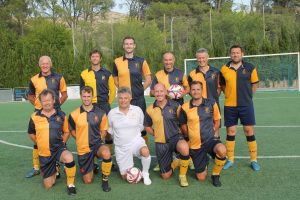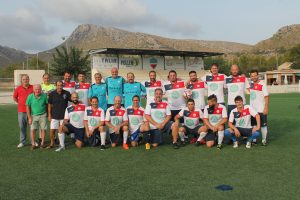 A minute's silence to mark the loss of two of the Pollença family, and John Craven and Guy Bewick from our own, was of course perfectly observed. The skipper, however, was still mute five minutes into the game when he received a back pass from virgin tourist Byrne and played it into the path of the opposition striker. He did not turn down such a gilt edged opportunity.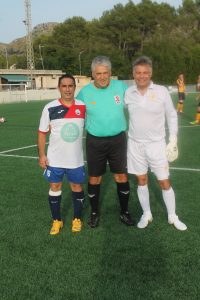 The first half performance was strangely subdued. There was some good passing and the occasional chance was created, but the stubborn insistence on 4-4-2 meant we were overrun in the middle of the field. Whilst two more were tamely conceded, James Gendall got on the end of two excellent moves but couldn't make either count.
Half time saw a rearrangement of formation and some tough love. This brought about an excellent first twenty minutes in which the ball was moved more quickly, passes went to feet and things looked up. Mornington, as ever, was at the heart oi things, but not in the right way. A goal 5 yards offside, a terrible dive and a bundled goal with his right arm comprised a rare hat-trick.
But playing well and dominating possession without scoring can be depressing, compounded by conceding a soft fourth. Bodey would have been credited with taking his headed goal well had he not admitted that it was supposed to be a pass. A fifth went in. The end couldn't come too soon.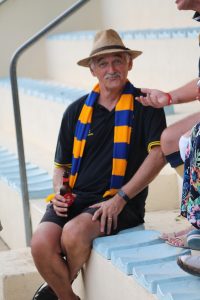 Those stars are harder than you might think to win. But the hospitality and sportsmanship was as good as ever.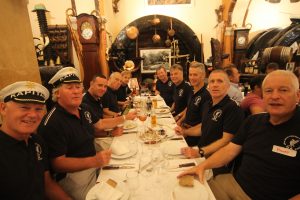 And no performance on the island, however poor, is ever poor enough to mean no trophy!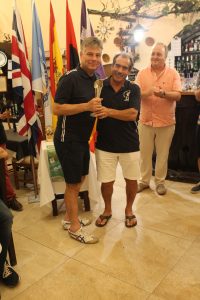 Details
| Date | Time | League | Season |
| --- | --- | --- | --- |
| September 14, 2019 | 6:00 pm | Vets XI Fixtures | 2019-20 |
Liverpool Ramblers Vets XI