Match Report
For Brynner, McQueen, Bronson, Vaughn, Dexter, Coburn and Buchholz read Convocation, Northop Hall, Chester Nomads, Essemmay, Woolton Vets, Repton and Upton Magnates. Yes, there is a brand new Magnificent Seven.
In a game that was played in weather which was not fit for any sport, the Vets played into a gale first half but defended stoutly, despite Upton hitting the post with ten minutes gone. They had beaten us easily in October and looked confident that they would do so again. A looked across the access road to see the second pitch revealed that the weather was a little too much for those children in the Second XI. But the men played on. Without creating much going forward, still we defended well. Getting to half-time at 0-0 was the impossible dream that came true.
Barely a Co-Op Seedless Easy Peeler was touched at half-time. Standing still wasn't an option.
By now, Good King Wenceslas had arrived from the Carol Service in the form of Chester, but automatic introduction doesn't happen these days. It was fully three minutes into the second half before he was brought on. A few twinkle toes moves set the tone, but it was more prosaic talents that made the difference this week.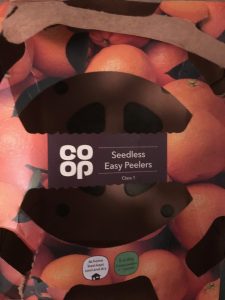 A little way into the second half, within a two minute flurry of brilliance, Rogers scored direct from a corner and two
Ten minutes into the second half, within a two minute flurry of brilliance, Rogers scored directly from a corner and two thunderbolts from Mornington made it 3-0. Upton were down but not out, and attacked with purpose and in numbers. A combination of force, luck and skill (but mainly the first two) kept them out. Two clean sheets in a row. Who thought those words would ever appear in one of these reports?
Next week we will have to make to without Bodey, whose hypothermia in the showers might have ruled him out anyway. Benidorm is what he needs. Killen will be in Australia still. But it would be a fool who would bet against this team at the moment.
Lucky Eight for Christmas, anyone?

Details
| Date | Time | League | Season |
| --- | --- | --- | --- |
| December 15, 2018 | 2:00 pm | Vets XI Fixtures | 2018-19 |
Ground
Moor Lane
14 Moor Ln, Thornton, Liverpool L23 4TW, UK
Liverpool Ramblers Vets XI