Match Report
The euphoria of the Schoolboys Tournament and the afterglow of the St Mary's victory just before Christmas led to a couple of fools trying, at short notice, to organise one last game before the end of the year. Convocation obliged with alacrity and it was game on. Except overnight rain left Moor Lane unplayable.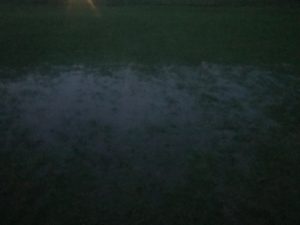 The Skipper thought about calling it quits but the Fixture Secretary's enthusiasm knows no bounds and within an hour of the pitch inspection, the Vets' unluckiest ground in history was secured and a later kick off in Skelmersdale was the order of the day. This meant the loss of McGuckin and Gorton but the addition of King and Power Junior.
Though officially a Vets fixture, the short notice actually made for a makeshift but rather good team, on paper at least. The first half, however, was a drab affair with little incident except a number of wasted opportunities from the dead ball and the near decapitation of Pointon when defending a free kick in the wall near to half time. These days concussion means substitution and Bagley got on to the pitch in the first half for the first time in living history.
After a goalless first half, goals came think and fast in the second. Convocation, with a now much stronger wind behind them, struck early with a long range effort which a taller (and some might say better) goalie might have kept out. The Vets responded immediately, Bob King receiving the ball from right back and running half the pitch before belting it in at the far post.
Game on. Well it should have been, but a catalogue of misplaced passes, errors and sometimes a lack of application saw goal after goal being conceded. This was a younger and better Convocation team than the Vets beat earlier this season, but this was a much younger Vets team.
The only good news is that Santa has been, although with not universal approval.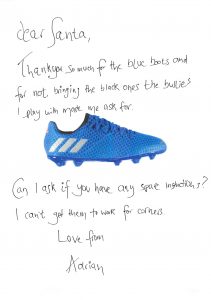 Details
| Date | Time | League | Season |
| --- | --- | --- | --- |
| December 30, 2017 | 11:50 am | Vets XI Fixtures | 2017-18 |
Liverpool Ramblers Vets XI