Match Report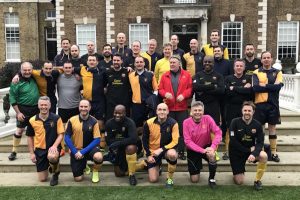 The Honourable Artillery Company is the oldest regiment in the British Army. It began life in 1537, but its fixture with the Ramblers is relatively young, having started in 1959. If the Vets have ever scored as many as 7 in the fixture, no-one can remember it having happened, though that might have more to do with pickled brains than accuracy. But whether it has happened before or not, this win will linger long in the memory. Whether the Vets have ever had six different scorers in the same game is equally debatable, but that will not soon be forgotten either.
Kick-off was slightly delayed as the man with the footballs was held up on the way to the ground. Security was slightly more lax than usual, proof of which was best evidenced by the fact that Dutton made it in. When the game got going, so did the Vets and with some style. Early pressure nearly brought an early goal, Russ Hall hitting the post at the end of an elegant move. He was inelegantly brought to the ground shortly afterwards, forcing him to vape his way through the rest of the game from the sideline. This saw the introduction of Angus Whyte, whose workrate throughout the rest of the game was quite something to behold.
The opening goal came when Lewis went on a typically blockbusting run down the left flank, his cross finding Crutchley who smashed the ball into the roof of the net. A second soon came, an excellent corner from Rogers bulleted home by Bodey's shiny bonce.
Killen and Clay were controlling the midfield with strength and guile, so it was very much against the run of play when the home side pulled one back, again from a corner. Another strong run and cross from Lewis was despatched by Clay, and he scored the fourth himself after he was played in by a deft touch from Crutchley.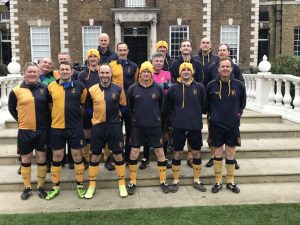 Odd to say, but 4-1 up at half time did not flatter the performance. Mornington and Harthan removed their Bagley inspired gold beanie hats to enter the fray, but when HAC pulled one back, an anxious ten minutes ensued. A Tramadol inspired Yates brought some calm to midfield, and Kingsford replaced the Pink Panther to tumultuous applause. This proved to be an inspired substitution, Mornington, Lewis and Whyte all scoring to honour the Ex-President's arrival onto the pitch. Sad to say, he was beaten by the goal of the day, an Arie Haan effort leaving him with no chance, although he did honour the shot with a delicate wave as the ball flew past.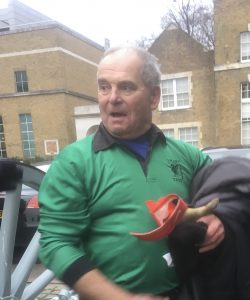 But nothing could take the gloss off this most excellent performance. The double has been done, Pollença and HAC beaten in the same season, and that makes it ten wins out of eleven. Not getting carried away is proving to be a very hard task indeed.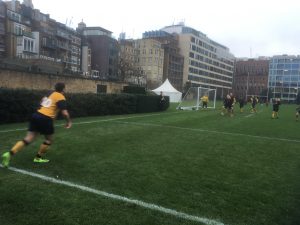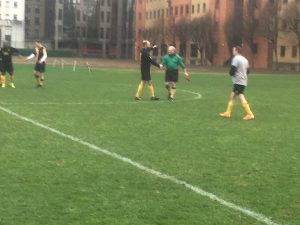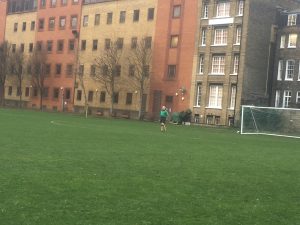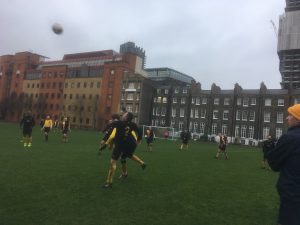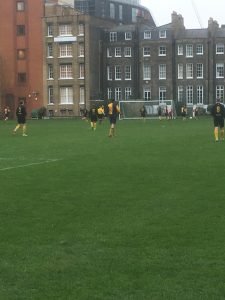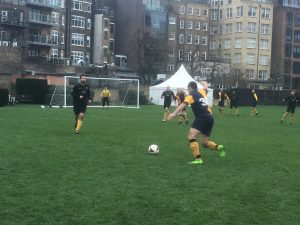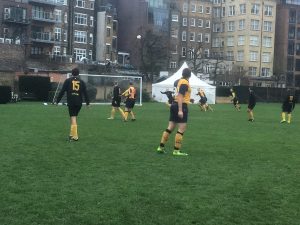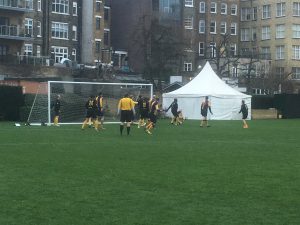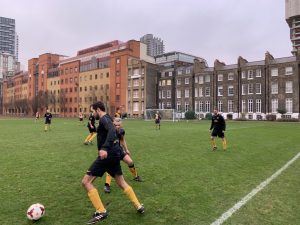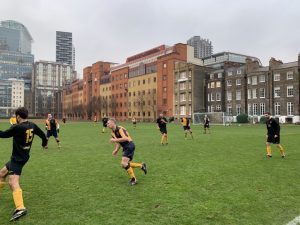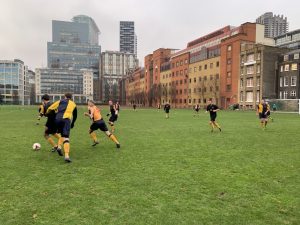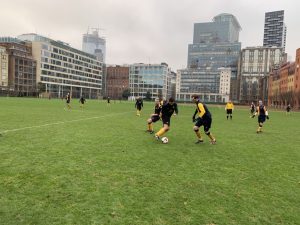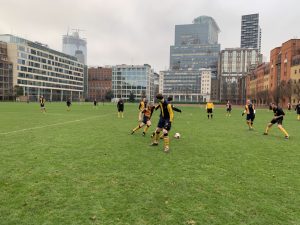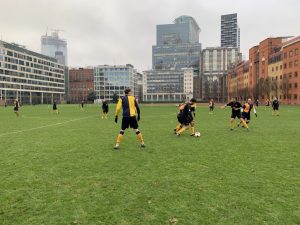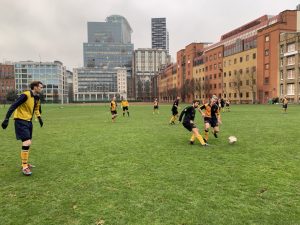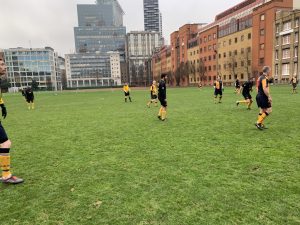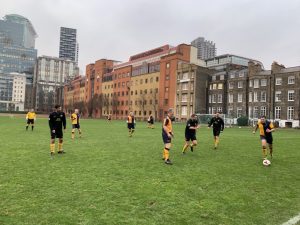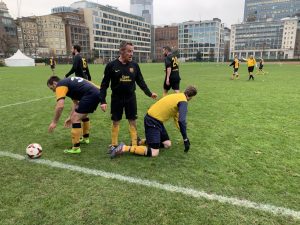 Details
| Date | Time | League | Season |
| --- | --- | --- | --- |
| January 19, 2019 | 1:30 pm | Vets A XI Fixtures | 2018-19 |
Liverpool Ramblers Vets A XI